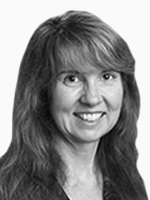 Deborah Yates
Senior Litigation Counsel
Deborah Yates is Senior Litigation Counsel at Blackbird Technologies. She has more than eight years of experience managing high-stakes patent litigation from case development through resolution. Ms. Yates has extensive experience litigating in various technology fields, including semiconductors, internet-based applications, and pharmaceuticals.
Most recently, Ms. Yates served as Counsel at the law firm WilmerHale, a general practice firm with a leading intellectual property litigation law practice. At WilmerHale, Ms. Yates coordinated closely with in-house counsel of major corporations to develop litigation strategy for and manage "bet the company" litigation. For example, Ms. Yates was a lead team member for litigation over a generic version of a blockbuster pharmaceutical. The case settled favorably for over two billion dollars. The hard-fought victory was cited by The American Lawyer as one reason it selected WilmerHale as IP Department of the Year in January 2014.
Ms. Yates received her law degree from George Mason University, where she graduated first in her class. Ms. Yates also holds an MBA from the Wharton School of the University of Pennsylvania, graduating with the highest distinction and Palmer Scholar designation. Ms. Yates graduated as valedictorian at the University of Maryland, where she received her undergraduate degree. Before turning to the practice of law, Ms. Yates served as a management consultant and a private company executive.
Ms. Yates is a member of the Virginia and D.C. bars and is admitted to practice at the Court of Appeals for the Federal Circuit and the Eastern District of Virginia.